Houston Merchant Services
Need an affordable merchant account? Don't pay high rates! We make it easy to find the best local merchant providers and compare prices fast.
When local merchant companies compete for your business, you win!.
See how it works below or get started now…
How it works. Compare best merchant services, get great rates!

COMPLETE FORM
Start by selecting your business requirements and the options you need by completing the form.
GET QUOTES
Our algorithm will compare dozens of payment processors and you'll receive customized quotes from matching sellers.
GET BEST RATES
Compare prices and quotes from the top local merchant service companies to get the best deal. No obligations to buy!
Why Use Our Free Merchant Service?
Low Merchant Rates and Fees

Free EMV Credit Card Machine

No Up-Front Cost POS System

Free POS Software and Hardware

Lifetime Hardware Warranty

24/7/365 Award Winning Support
Verifone EMV VX520 Card Reader Demo
Affordable Merchant Solutions and Easy to Use POS Systems!
Houston Merchant Services has partnered with many local and national credit card processing companies and POS dealers to provide affordable and reliable merchant solutions for all business types. We offer point-of-sale solutions and the best credit card processing rates for bars, restaurants, retail stores, hospitality, salons, services industries, and so much more. If you need to accept payments or need a local Houston POS system provider to help you run your business more effectively and efficiently, we've got you covered.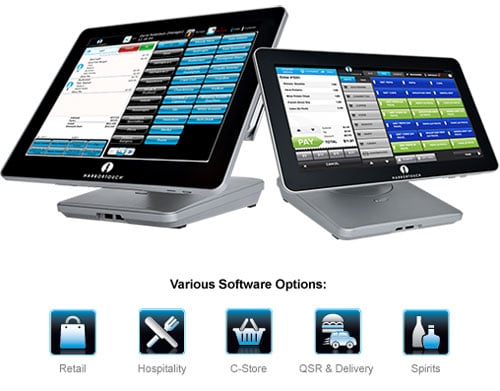 POS Systems (No Up-Front Costs)
You don't have to spend thousands of dollars out of pocket for a new POS system in Houston, TX.
You can get a brand new Harbortouch point of sale system with merchant services for your restaurant, bar, retail store, salon, or hospitality business with no up-front costs.
Systems starting at only $29 per month!
Robust and User-Friendly
Free Menu Programming (Elite Products)
Free Hardware Install (Elite Products)
Comprehensive Training
Lifetime Hardware Warranty
Award-Winning 24/7 Support
Free Paper Supplies
Free Casio Cash Register
If you need an easy way to accept cash and credit card payments, with Harbortouch's Casio ECR (Electronic Cash Register), you can manage all payments through a single register system with an integrated credit card terminal.
Perfect for small to medium-sized retail customers, including gift shops, convenience stores, liquor stores, kiosk stands, dollar stores, cafes, specialty stores – hobbies, pets, etc.
Free Casio Cash Register
Integrated Credit Card Processing
Track Daily Cash and Credit Card Sales
Reliable Functionality
Simple Online Setup Wizard
FREE EMV CC Terminals
Accept smart cards (EMV) with the Verifone VX 520. Take Apple Pay, Google Wallet or other NFC payment types and apps.
Wireless Card Processing
Take credit card payments on-the-go, anywhere, anytime, with a Harbortouch PCI-compliant wireless payment terminal.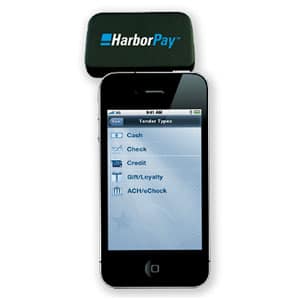 Mobile Payments
Accept mobile payments with HarborPay. Get a free, secure, audio jack reader and mobile payments app for most platforms.
We now offer free POS system hardware and software from Harbortouch. You can learn more about the available products and services on the Harbortouch POS website.
With all the different options to choose from, how do you pick your business's best pos system? First of all, you need to make sure you have all the features you need for your business type at an affordable price. There are so many systems on the market that cost thousands of dollars when it might not be necessary for you to spend that much out-of-pocket money.
That's why Houston Merchant Services has partnered with Harbortouch. Our passion is discovering your business needs and finding the perfect POS software and hardware solutions for you. With a comprehensive line of products, we can cover the gamut of business types, no matter how large or small. We offer complete POS solutions starting as low as $29 per month. And we also have cash registers for free!
We have Houston POS solutions for all business types with touchscreen systems like Harbortouch point of sale systems for bars and restaurants, small businesses, retail, QSR, salons, and spas.
Contact us to get the most affordable solutions for your business. If you're looking for a local Harbortouch dealer to work with or another reputable POS reseller, we can recommend Dallas POS Systems, our partner in the Dallas, Fort Worth (DFW) Metroplex area. Here's their contact information:
We are a prestigious total merchant service provider for the best credit card processing in Houston, Texas. When searching for comprehensive merchant solutions, you'll want to make sure you're getting reliable, fast, and PCI compliant devices at the best merchant provider rates available. Additionally, you'll want to ensure you're getting competitive interchange-plus pricing with accelerated funding options, including next day and same day funding. It's also recommended to work with a provider that offers gift cards to help grow your business.
Do you need a stand-alone credit card terminal to accept credit cards or a fully integrated point of sale solutions? We offer the latest in credit card terminal technology, including EMV (Chip-and-PIN).
Do you need to accept mobile payments? Mobile readers or a virtual merchant terminal may be the answer. Receive payments "on-the-go" with any mobile device, including iPhones, iPads, and tablets. It's smart to secure a backup payment method if your systems are ever down. Mobile payments can be a great backup plan for your point of sale or credit card machine if they go down during busy times.
With the best merchant services in Houston, if you need a merchant account or point of sale solution, we have the latest technology available to you with no up-front costs.
Finding a trusted and reliable merchant account provider in Houston, Texas, can be a challenge. When shopping for merchant services, it's always best to talk to multiple dealers and get several rate quotes to make sure you're getting the best deal. But calling a bunch of different providers can be time-consuming and frustrating.
For that reason, we've created a straightforward and easy service to give you our best-advertised rates right off the bat with no negotiations needed. Using our free no-obligation service, you leverage your purchasing power, and we work for you to get you the best credit card processing rates possible! Find a lower rate? Let us know, and we'll match or beat it (for new customers only).
There are a few key features to ask for when choosing a processor, like fast processing, quick payment funding, competitive rates, secure transactions, choice of point of sale systems or iPad POS, and device selection flexibility to take mobile payments. Banks can't even match all the features we have available.
EMV Chip Card Technology has arrived. Is your business compliant? The liability shift for counterfeit transactions entered into force on October 1, 2015. Merchants who have not invested in chip-enabled devices may be held financially liable for in-store credit card fraud.
Houston's best merchant services make it simple for you to meet the new EMV standard. Just fill out our questionnaire, and we can help with solutions to integrate your touch screen POS or help you get the proper EMV terminals you need to be PCI compliant.
Houston POS Systems and Merchant Services for all Business Types
Restaurants and Bars

Night Clubs & Dance Clubs

Pizzerias & Sandwich Shops

Franchises & Fast Food Chains
Retail Stores

Department & Clothing Stores

Supermarkets & Grocery Stores

Liquor, Beer & Wine Stores

Small to Large Retail Businesses
Hair Salons & Beauty Parlors

Golf Stores & Golf Courses

Auto Detailing & Car Washes

Doctors, Lawyers, Professionals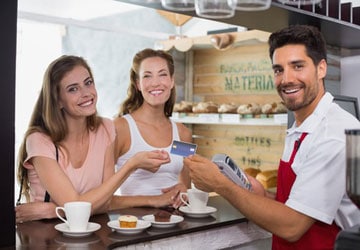 Bakeries / Deli's / Cafe's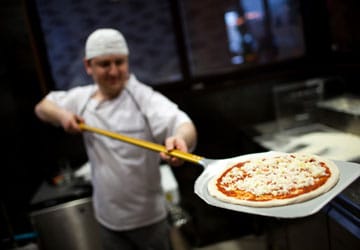 Coffee Shops / Sandwich Shops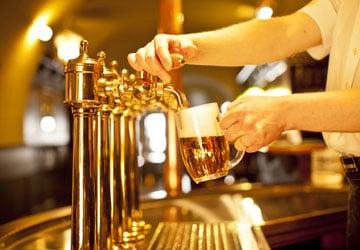 Retail Merchant Services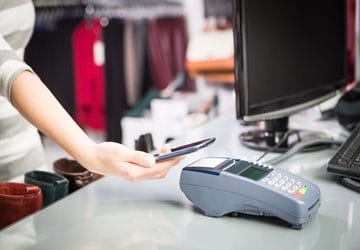 Apple Pay Mobile Payments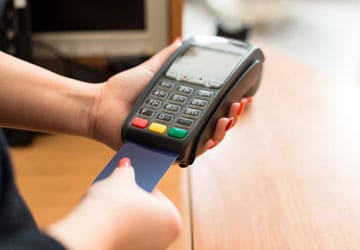 EMV Chip and Pin
Customers:
Our merchants span the greater Houston, Texas area including Pasadena, The Woodlands, Baytown, Galveston, Texas City, Missouri City, Conroe, Lake Jackson, Pearland, Deer Park, La Porte, Rosenberg, Friendswood, League Sugarland, Corpus Christi, and throughout the United States. With an unyielding commitment to our customers; there is no need to worry about customer support anymore. With tens of thousands of customers, you cannot go wrong with our credit card processing services and point of sale solutions. Check out what a few Harbortouch customers have to say.